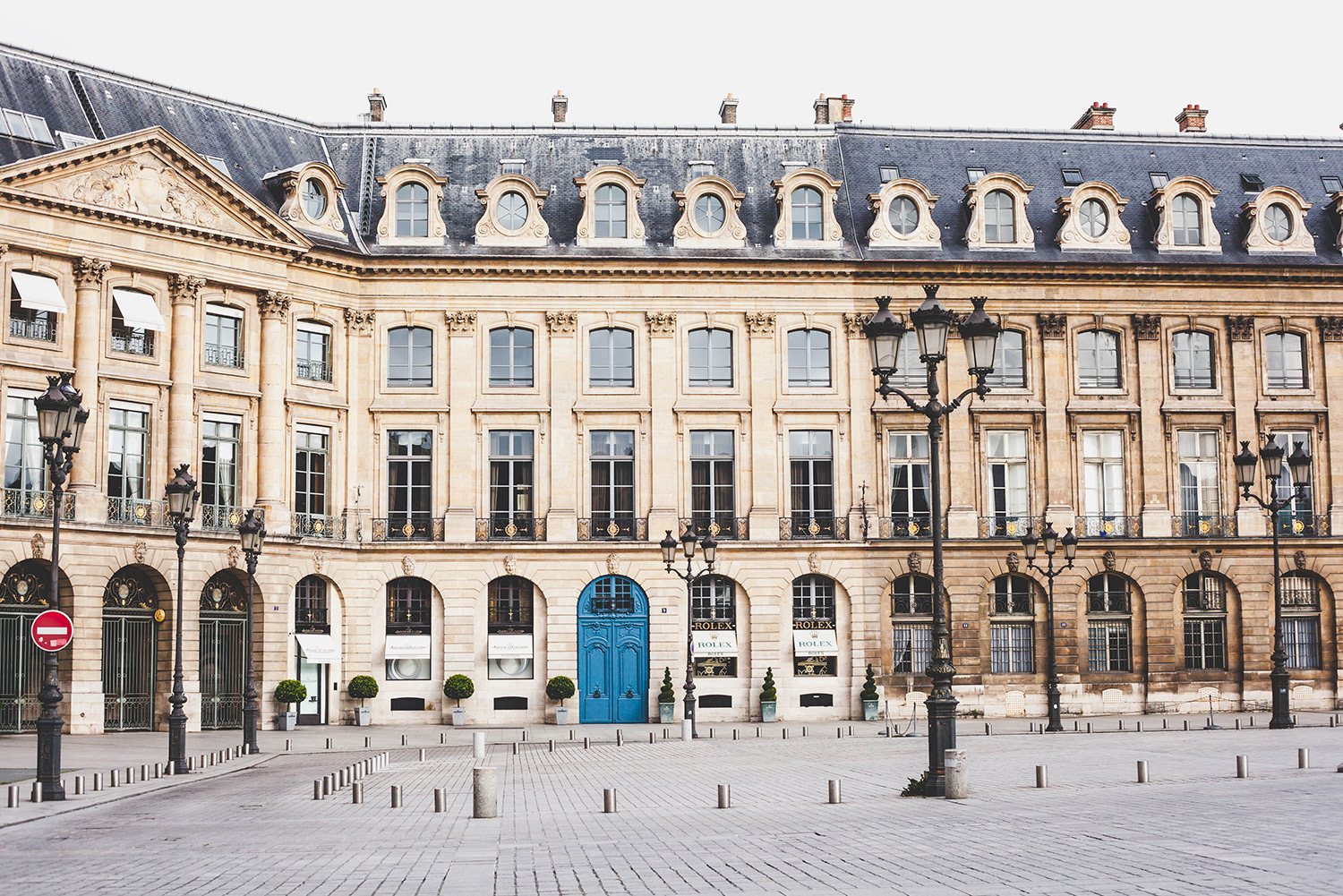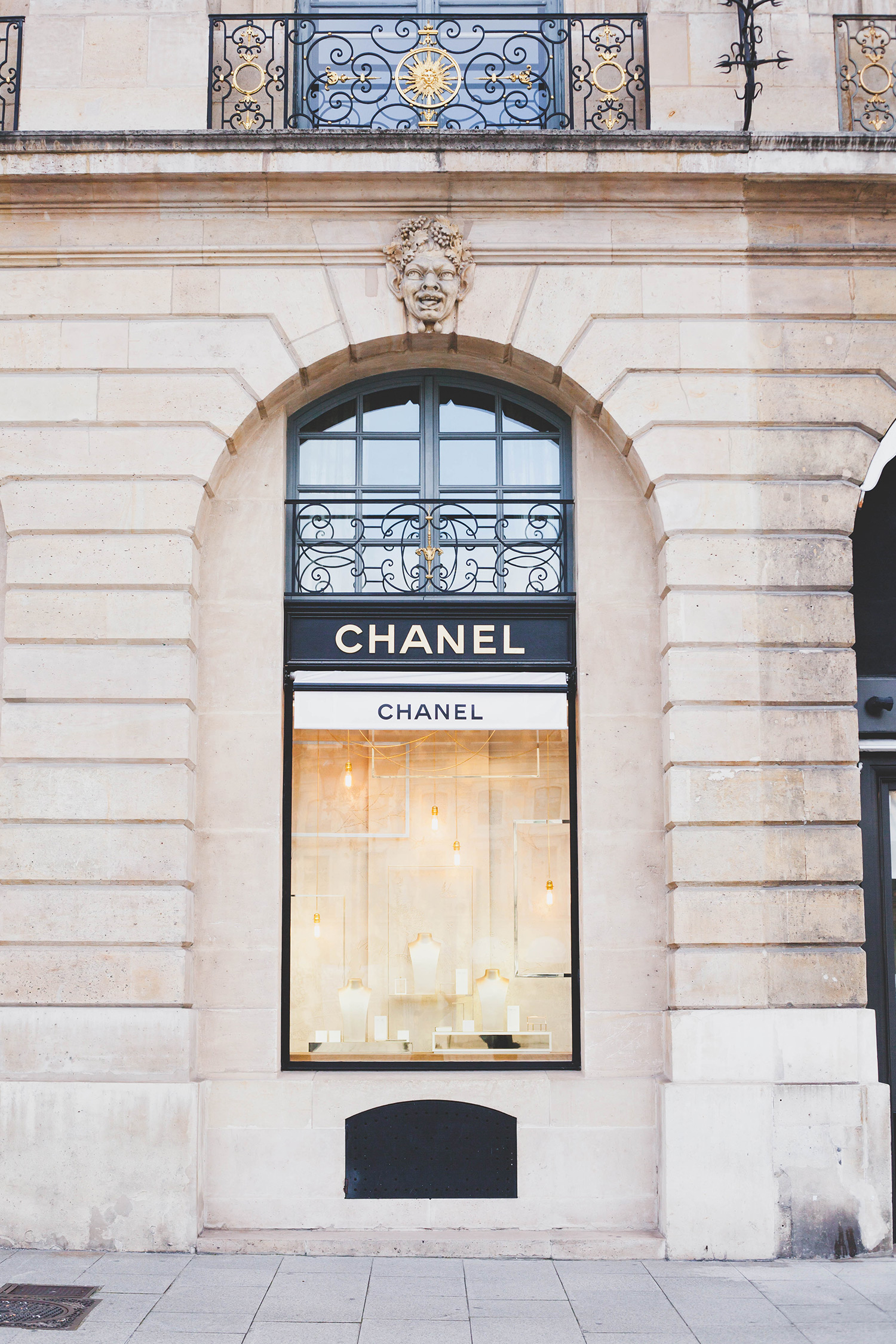 Place Vendome, Paris
   You'll have to forgive me, I seem to be having a bit of a Grace Kelly moment in these photos taken at Place Vendome in Paris, France. There's something about Paris that makes me smile a bit brighter, and sometimes that translates into a full out sashay in front of the camera lol. In my opinion, Place Vendome is the best-kept secret in Paris (many tourists go to Champs Élysées to shop), and it's also the best place for photographs! With its grand architecture, couture boutiques, and timeless elegance, it's definitely on my do not miss list! The square itself is so vast and airy that we had no trouble making it look like we were the only ones there. In reality, we were shooting around: pedestrians, traffic (cars go straight through the square) and construction workers. They were working on the Vendome Column, which is a bronze monument erected by Napoleon in the 1800's located in the center of the square. Somehow…none of this distracted me. In my mind, I was in my own personal fairy tale…floating around as if I were about to break out into song at any moment lol. That's what Paris does to me…I am absolutely enthralled by its charm.
    When it came to editing, I wanted a subtle look for the shoot. Nothing too stylized or dramatic. After all, the setting itself is enough to make these photos wildly exciting. I decided to use a "Matte" finish preset to give the photos a silky, commercial look. Next, I tried something new by increasing the whites to an extreme and decreasing the blacks for a bit of contrast. Finally, I played with noise reduction to give the shots a touch of luminosity. Looking for Lightroom Presets? Check out The Complete Collection with 347 chic looks (including "Matte") to play with. Well…I must be on my way. I hope you enjoyed all the chic this week! See you soon for another Free Lightroom Preset Post….Au Revior my lovelies!

check out the chic collections!