I learned a few things from a mysterious woman this year. A Parisienne to be more precise. You see, I've never actually met this woman, but renting her home in Paris for as long as I did this summer, made me feel like I had. After two months of staying there, I started to think of her as a teacher. A teacher who had left behind little breadcrumbs of wisdom for me to find. The Parisienne had lived a good life, that was evident from the start. Her apartment was filled with beautiful treasures from around the world. Artwork from her travels, a library full of scholarly books, French antique furniture and every little luxury that one would ever dream of having in their home. Everything looked as if it had been collected over time, as if she had put some serious thought into the things that she brought into her life. She spared no expense when it came to having the things that made her life more pleasurable. In her kitchen, she had a beautiful french press coffee maker, a freshly squeezed orange juice machine and cupboards filled with everything you could ever want or need to make delicious restaurant-worthy meals. She also had a wine collection that made this wine lover swoon! In her bedroom, she had a four poster bed with luxurious sheets, a writing desk complete with one of those 1950's library lamps, and a closet filled with tasteful chic clothing. It was the precise moment that I found a fashion show invitation laying on top of her dresser that I actually asked myself "Just who exactly is this woman?" As time went on and I settled into life as an honorary Parisienne, I compiled a list of lessons that I had learned from waking up to this woman's life every day. Little bits of wisdom that I took from the way she lived, and they are as follows:
Surround yourself with objects and things that inspire you.

Decorate with purpose. (Your home is a reflection of who you are and what you've learned.)

Develop a collection of items over time. (Travel, see the world and bring it back home with you.)

Always look to the past for wisdom. (We don't have all the answers)

Splurge on the classics, not the trends. (Clothing, accessories, furniture.)

Wine is always a good idea!

Spare no expense when it comes to pleasure. (You only live once, make the most of it.)

Music, Art & Literature, always! (It keeps the soul happy.)
   In the end, I had learned so much from the Parisienne through her books and her music that I wanted to have a way to remember her. We ended up taking these photos during our final week as a way to honor not only her but also our European experience. These photos would represent the lessons that I would take home with me from Paris. For the edit, I used the "Movie Magic" Lightroom Preset from The Blogger Collection. You can also check out The Complete Collection for hundreds of chic looks. Oh, and don't forget to take a peek at the Before & After photo below. Now…without further ado, I give you Paris! Happy editing!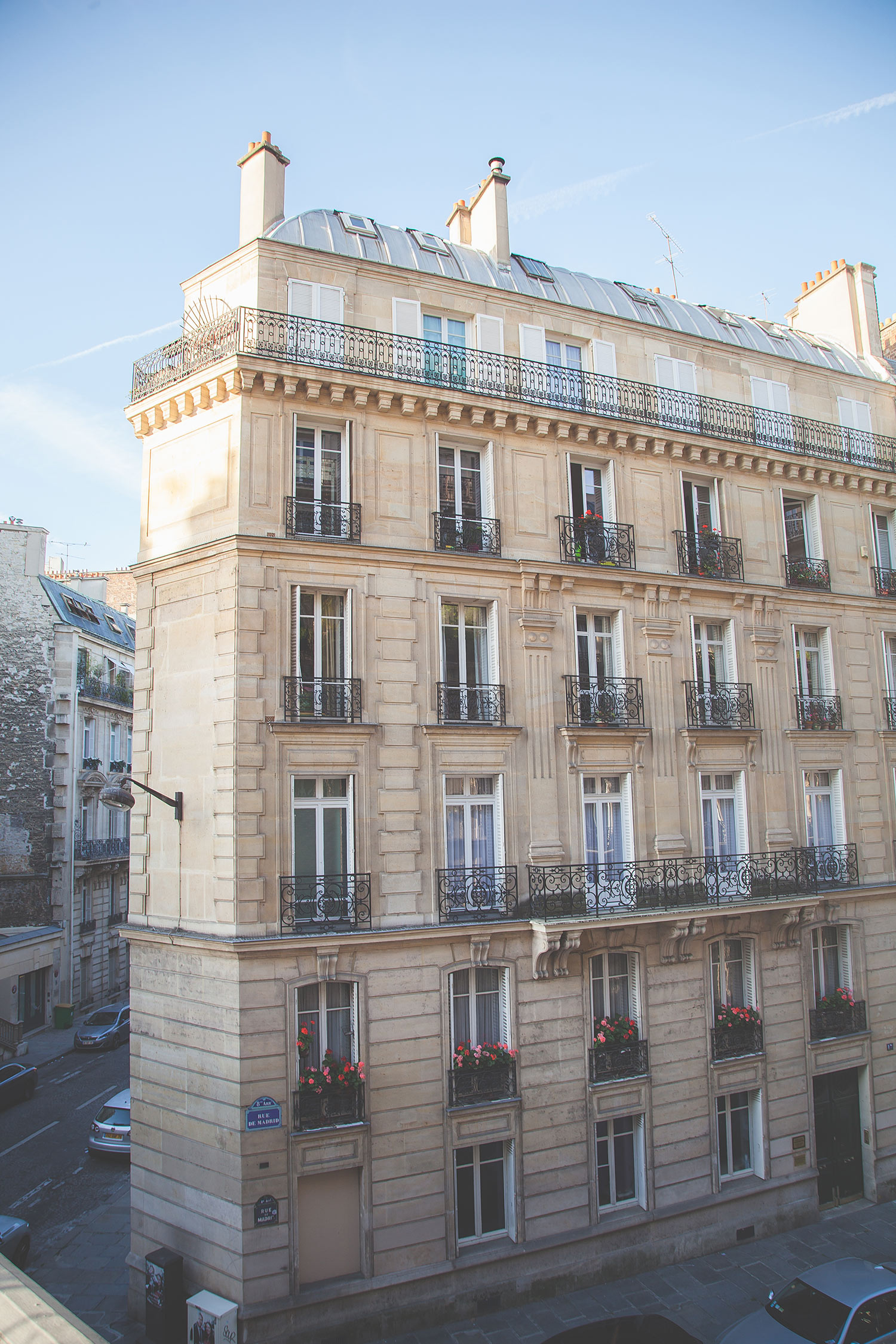 Before & After – Click & Drag Across!
my lightroom collections!